We're looking for start-ups!
For the third consecutive year, Madrid in Motion is launching its Open Call to transform urban mobility and redesign the cities of the future.
If you have an innovative project and would like to co-operate and co-create pilots with our partners, sign up for their challenges!
Open for entries until 5 May.
See challenges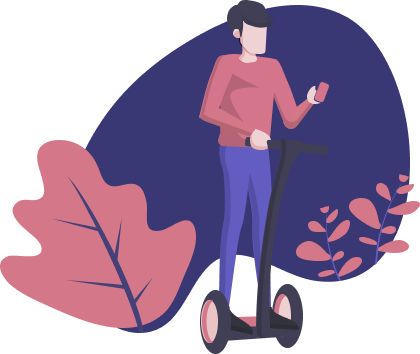 Do you want to be part of our community of mobility startups?
Join Movers, the new Madrid in Motion program.
More information
An innovation hub with a global impact
Madrid in Motion encourages collaboration that will give rise to innovative solutions to improve the quality of life in cities, always putting people at its heart. We may have started out in Madrid, but our goal is to have a global impact.

01
Public/private system
We design mobility solutions to improve the quality of life of citizens, through a collaborative system in which institutions, organisations, leading companies, startups and experts co-create.

02
Real impact
We launch initiatives that generate value with real capacity for impact that can be developed into proofs of concept and pilot programmes that can be tested in the city of Madrid.

03
Positioning
We create an extensive ecosystem of mobility experts, with multiple ideas and solutions for the city and its citizens. It is the place to get to know people and be involved in the latest innovations.

04
The citizen as the focus
To create a healthier, sustainable and socially equitable impact, we listen, analyse and talk to citizens to learn about the mobility challenges they come up against in their day to day lives.